We carry a complete inventory of souvenir articles with the logo of our Association.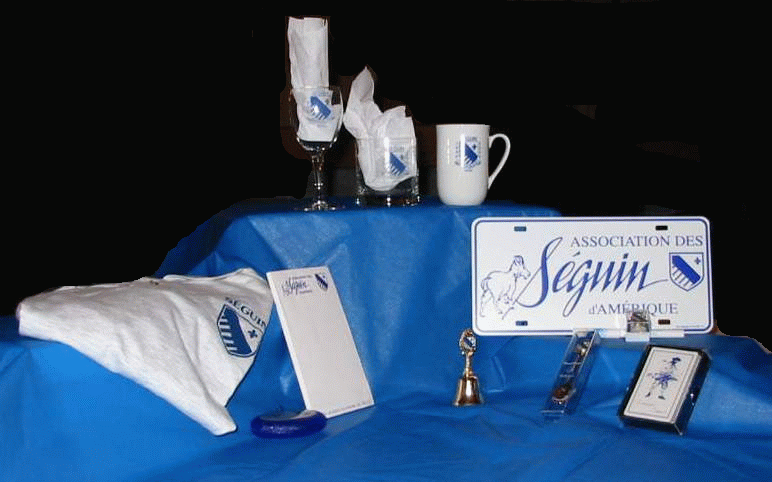 Available
Garments:

Polo, T-shirt, Cotton-wool vest


Table ware:

Cups, Wine glasses,


Collectables:

Key holders, playing cards, paper cutters, spoons, small bells, book marks, thimbles, ball pens, car plates, wallets, pins.


Laminated articles:

Laminated plaques with official Coat of Arms.



Literature:

Répertoire des mariages, 2ième édition, 148 pages
Brochure: François Séguin ou l'impossible défi, 28 pages
Documentaire sur la Seigneurie de Rigaud, 19 pages



Books:

Il était une fois François Séguin, 205 pages
Séguin dit Ladéroute, quatre générations, 238 pages
L'homme aux trésors, Robert-Lionel Séguin, 206 pages
Le flambeau sacré, roman, 193 pages
Journal "La Séguinière"


To obtain the complete list of available articles you can reach us through the following link or mailing address:

L'Association des Séguin d'Amérique
15, rue Jacqueline,
Rigaud, Québec, Canada
J0P 1P0